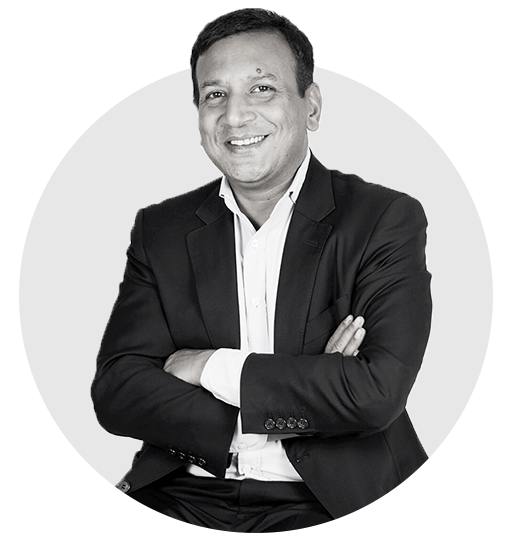 Work Experience
Deutsche Bank
MD, Head of Asia Credit Flow Trading, Financing
Sanjay has run market-leading franchises for Fixed Income and Credit Markets in the region and is an expert in structuring complex financing and investment products.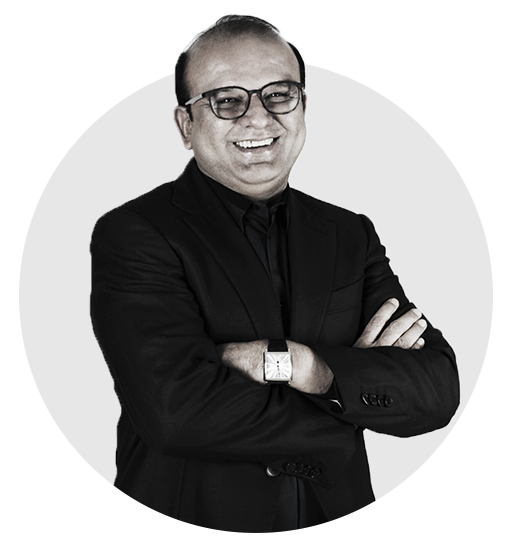 Work Experience
Deutsche Bank
MD, Head of Relationship Management, APAC
Mayur brings 30 years of experience having worked with Salomon Brothers, UBS & Deutsche Bank covering the breadth of fixed income & currency markets. In 2003, he set-up one of Asia's first macro hedge funds, Aman Capital. In his last role, he built out key client coverage across all aspects of corporate & investment banking with focus on senior level relationships.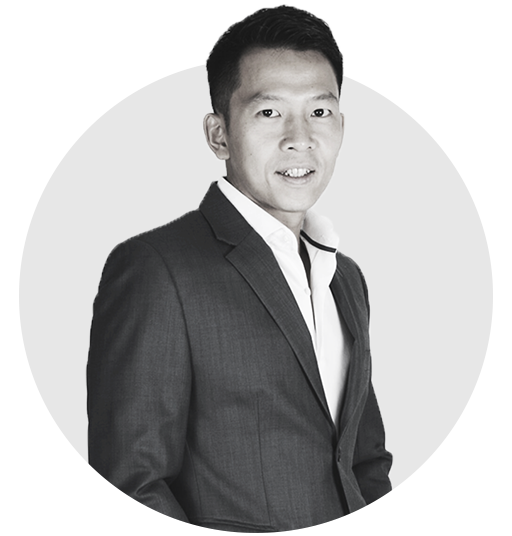 Work Experience
Deutsche Bank
Director, Asia Credit Sales
In his 12 years at Nomura & Deutsche Bank, TJ developed a deep understanding of credit markets. Having been a key player in the new issue market, TJ understands the challenges faced by both banks & investors. He brings these critical insights to our product development process.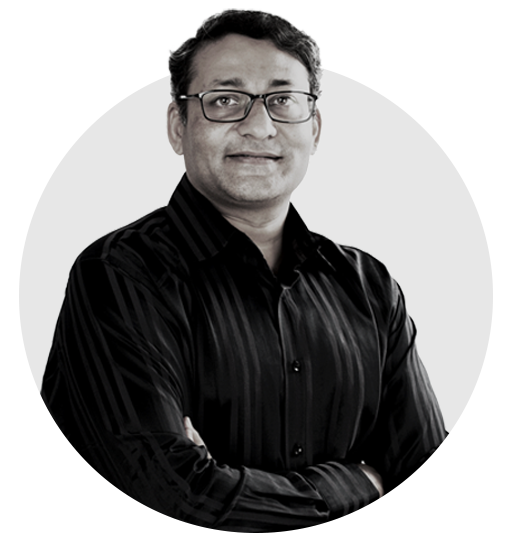 Work Experience
Cisco/Oracle
Director, Product Management & New Product Development
Parag has delivered enterprise software cloud products with high scalability, performance and security requirements from initial concept to market success, and is an avid cyclist.​
Work Experience
Unilever PLC
Category Director, Quest International

Gauri has two decades of experience in Marketing, Product Innovation & Design. Her keen understanding of consumer behaviour & attention to detail are vital to the design process at Covalent. She runs a critically-acclaimed niche perfumery, Code Deco & is a trained nose.
Work Experience
Oracle
Director, Product Development

Radhika has expertise in database design and high throughput business applications. She plays the flute and has a keen interest in the arts and education.
Work Experience
Cisco/Intel
Architect

Nikhil has designed and built high-performance, distributed, and scalable products across diverse domains. He has keen interest in building fault-tolerant and secure cloud-hosted platforms.
Work Experience
Topcoder Yellow PLC
National Level Football Player

Mohammad is a machine learning enthusiast and has diverse experience across Java, Python, React, Angular and C++. He loves photography and Solo Trekking.
Work Experience
Oracle
Senior Software Engineer

Mamatha specialises in product development and testing. Her areas of expertise include databases, front end development, middleware application and testing across domains. She loves reading and gardening, and she is a keen baker.
Work Experience
Optirise Software Bangalore
Business Analyst

Yash is a Product Analyst with experience in business analysis and data visualization, and is also a certified Scrum Master. In his free time he loves to travel, cook and volunteer with animal welfare organizations.
Technology Product Manager
Work Experience
Standard Chartered Bank
Associate Director in Debt Capital Market

Angela has over 7 years of experience in debt capital markets space in Asia ex-Japan. At Covalent she will lead new business development out of Hong Kong. She loves taking on new challenges and is an enthusiastic surfer and hiker.
Vice President, Business Development
Work Experience
Edelweiss Alternative Asset Advisors
Fund Manager

Pranjal has joined us as a Product Manager and brings with him over a decade of experience in global financial markets. He enjoys cycling, trekking and travelling.
Work Experience
Cordiso Technology
Software Developer

Mahesh is an expert at building scalable and reliable Mobile Apps with native and hybrid technology. He loves working with new technology, travelling and is a badminton enthusiast.
Work Experience
Wings Travel Management
Head of Finance and Administration

Veralyn is a member of ACCA and ISCA and has over 10 years of experience in Accounts, Audit, Compliance, and HR. In her free time, she enjoys watching her favorite TV series.
Finance & Admin Executive
Work Experience
Genius Sports Group
Project Implementation Consultant

Dan has more than 9 years of working experience in both IT Support and Project Management. He previously worked in Genius Sports and managed the project onboarding of International Federations (Asian Football Confederation & FIFA) Leagues, and other Sports organizations to the company's application ecosystem. He enjoys online gaming and various sports during his free time.
Technology Support Manager
Work Experience
Oriental Nations Corporation Ltd.
Project Manager - Business Intelligence

Li Peng has over 20 years of experience in the information technology industry. He is a senior project manager in charge of end-to-end process control, including requirement communication, analysis, technical solution formulation, development, testing, deployment, and maintenance. He enjoys cycling and reading.
Senior Business Analyst
(Project Manager)
Work Experience
TrumidXT
Head of Operations

Abu is an experienced capital markets professional with over a decade in Asian financial markets. He has cross-functional expertise in Operations, Change Management, and Operational Risk. He has a deep interest in technology on account of his computer science background and has worked across multiple Fintech platforms in leadership roles and Tech Operations.
Head of Operations & Strategy
Work Experience
GetIT
Associate Art Director

Doreen started her career as a Systems Engineer in semiconductor company. Over a couple of years, she realized her passion for design, which drove her to pursue Graphic Design. Now, she contributes to the company by combining her technical knowledge and design skills. She loves traveling and enjoys watching variety shows.
Work Experience
Ocean Star Hotel
Hotel Manager

Kina has a Bachelor's degree in Economics and Business Management from the University of Iowa and a Master's in Communications and New Media from the National University of Singapore She enjoys playing piano and traveling.
Work Experience
HSBC
Global Head of Local Currency Debt Syndicate

Chris has over 25 years in primary debt capital markets and has been responsible for leading several teams in primary DCM, interest rate derivative structuring, and MTNs. Most recently he was Technical Lead for the Capital Markets businesses at HSBC and brings this experience and perspective to Covalent Capital. Outside of work Chris is keen on fitness, enjoys waterskiing and wakeboarding, and listens to the ideas of big thinkers.
Head of Business Development (Europe)
Work Experience
SYFE
Operations Analyst

Angel holds a diploma in Financial Business Informatics and is currently pursuing a Bachelor's in Finance. She has worked as an Operations Analyst at a digital investment firm and enjoys all types of fitness-related activities.
Debt Capital Market Operations
Work Experience
Guotai Junan International
Director, Debt Capital Markets
FICC

Ervin has over 10 years of experience in the DCM space in Asia Ex-Japan. He has been a keen user of OMAS for several years and will lead the business development activities in Hong Kong. He is an avid singer and is a great animal lover.
Director, Business Development
Work Experience
Prodigal

Nilotpal is a versatile and driven individual who excels not only in academics but also in his personal pursuits. In his free time, he indulges in his love for reading, delving into various genres to expand his knowledge and understanding of the world.
Work Experience
ST Engineering
Treasury and credit control intern

Jun Liang has a bachelor of science in finance with a minor in analytics from the Singapore University of Social Sciences. He enjoys traveling and playing pool.
Debt Capital Market Operations
Work Experience
Hai Sia
HR Intern

Guang Hao completed his studies in Economics at SMU. He has previous experience in data analytics and visualization, delivering valuable insights to enhance business operations. He enjoys reading and building model kits during his free time.
Debt Capital Market Operations
Work Experience
Kuok Singapore Limited
Data Analyst

Danrui is a fresh graduate from NUS with a Bachelor of Engineering (Hons) in Computer Engineering and a minor in Data Engineering. She enjoys travelling and dancing.
Work Experience
Eurofin Investments Pte Ltd
Senior Fund Accountant

Linda has more than 10 years of experience in accounts across various industries. In her free time, aside from doting on her kids, she enjoys watching her drama series and loves outdoor activities and Zumba dancing.
Accounts & Admin Executive
Work Experience
EPFR
Sales Executive

Bonnie has 5 years of experience in business development. She holds a bachelor's degree in Economics from the University of Manchester. At Covalent, she will lead the Business Development activities in Hong Kong. She enjoys cooking in her free time and is also an outdoor enthusiast.